On Android, you will see a small badge marking all verified food items with a blue icon with a white tick as soon as you search for a food item and get the list with search results. That way you will be able to distinguish.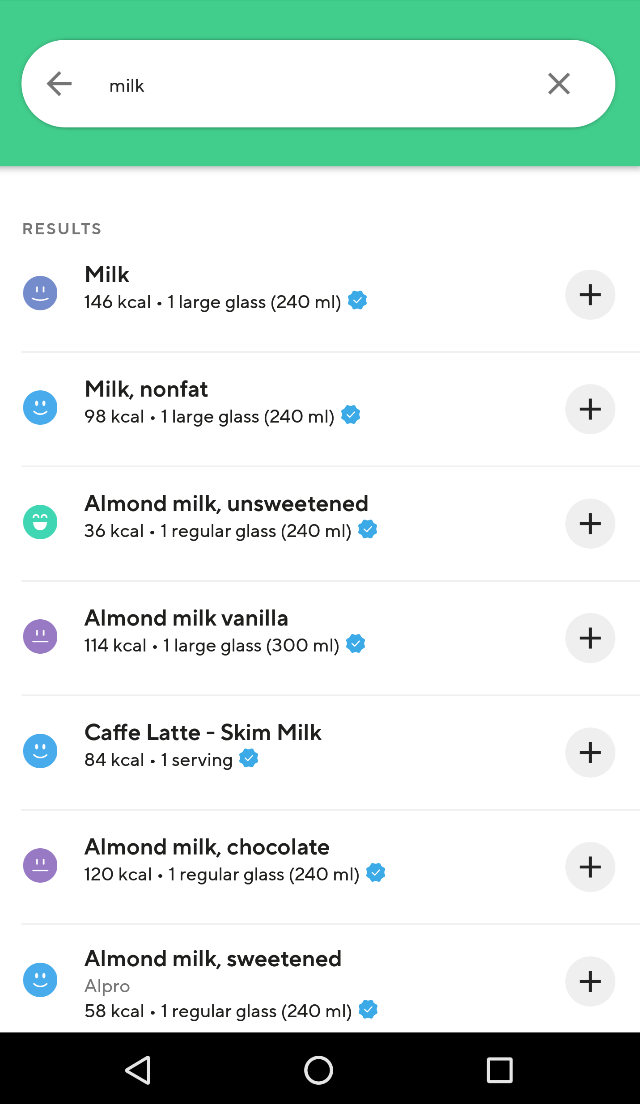 All these food items are also marked with "Verified by Lifesum" in the product view as soon as you click on an item.
In addition on Android as soon as you click on "+" and choose a meal on the next page you will see the search bar and underneath the section "Categories" (marked orange). As soon as you search after food categories there, only verified food items will be displayed.